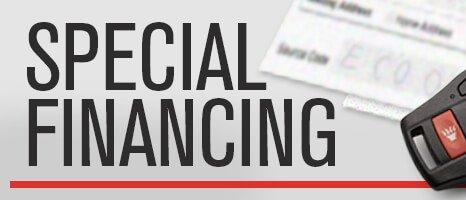 SECOND-CHANCE FINANCE
At State Line Nissan we understand that bad credit can happen to good people. Divorce, bankruptcy, medical bills, or even repossessions can stack up quickly and make you feel as though you may never get back on top. We want you to know that you can. We can help you get back on the road to credit recovery with a car loan, presenting the opportunity to mend your damaged credit.
With 25 national lender partnerships and the ability to offer in-house financing, we're confident we can get you into the automobile you love, and at the most competitive financing available. We ask you not to limit your shopping, because oftentimes a new model is even easier to get you into than a used one.
We can, and do, help people dealing with the following:


Open bankruptcy: Chapter 13 and 7
Dismissed and discharged bankruptcies
Repossession
First-time buyers
EIN number
Victim of fraud
No driver license required, only state ID
Unpaid credit cards, late payments, divorce, late car payments
Unpaid student loan
Unpaid tax liens
Unpaid mortgage or past due mortgage
We've even been able to help certain individuals receive the following benefits:


No money down approvals
Sales tax included
Up to 90 days for your first payment
Though we're able to assist a high percentage of people, here are the most common reasons we're unable to get an application through:


Repossession within a year's time
Three-months behind on current auto payment
Combined household income below $1,500.00/month
We invite you to 
get pre-approved
 now, and let us work on your behalf to start fresh with a new vehicle.
Here are just a few of the lenders that we work with in order to secure a loan for you:
Ally, 
Capital One
Commerce Bank
CPS, CULS ( UNITED CONSUMERS CREDIT UNION)
Fifth Third Bank
NMAC
Wells Fargo
View our full list 
here
.